Why I Joined The Live Clean Tribe
THIS POST CONTAINS AFFILIATE LINKS. I MAY RECEIVE A COMMISSION, AT NO COST TO YOU, IF YOU MAKE A PURCHASE THOUGH A LINK.

---
To Live Clean is to build a life free from the potentially harmful ingredients in products that we use every day for ourselves and our homes.

Living clean is not just an every now and then thing. It is a lifestyle. It's a way of life and it's most of all a choice.
That's why I have choosen to partner with MODERE the 'Live Clean Company'
For MODERE living clean is more than a lifestyle. It's an obsession.
From how their products are created to how they are delivered to your door.
Each commitment they make to Live Clean is a commitment to life, for life.
Their passion is unwavering, and it will never be compromised. It's what sets Modere apart from the rest.


These symbols are all over THEIR boxes and packaging and represent five areas of absolute no compromise within THE Modere Paradigm. The cornerstone of Live Clean. Their heartbeat. The foundational reason WHY we are all safe to choose Modere each and every time.
We are not just a clean-label brand, we are built on a foundation of passion, integrity and innovation that we can all be proud to be a part of.
This is MODERE. The Live Clean Tribe
As hard as we work to ensure our products are cleaner and safer, we know we still need to package them up and get them to your door safely! That's why we make sure that from the bottles they are stored in, to the box they come in leaves no harmful mark on our precious earth.

Not only is the box you receive your MODERE goodies in recyclable, but the fill inside is completely non-toxic, biodegradable, gluten-free potato and corn – you can throw it on your veggie garden as mulch or feed it to the chickens!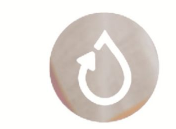 Greywater is the waste water that comes from your showers, washing machines and sinks. When using our laundry, kitchen and bathroom products, you can be assured that the water is free from harmful toxins and safe to use on your garden or to water your lawn.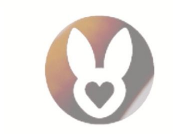 We adore all living creatures great and small and here at MODERE we would never, EVER, test our range of products on any animal, for any reason.
We are energy-conscious in all of our manufacturing processes.
We are diligently working towards a carbon neutral footprint.
We are investing in renewable energy and we choose biodegradable materials. And, we are committed to sourcing our ingredients thoughtfully and ethically.

BPA is an industrial chemical used to make many plastics and is pretty nasty stuff. You don't have to worry, Modere containers are all completely BPA and phthalate free which means no nasties are leaching into your products - better for you and better for the environment.
While MODERE takes the time to actively reduce their own company eco footprint with their recyclable packaging and energy-saving manufacturing there are still big and small ways we that we can make a contribution.
See below for how you can become a part of the Live Clean Tribe and make a difference.
AUSTRALIA I USA / CANADA I EUROPE I JAPAN I NEW ZEALAND